COP27, this year's UN climate summit, is taking place from 6th – 18th November in Sharm El-Sheikh, Egypt and is the first COP in Africa for more than a decade. With the focus this year on turning promises into action, climate finance is expected to be top of the agenda.
As part of FSD Africa's mission to make finance work for Africa and in particular to accelerate the flow of green finance to and within the continent, we will be taking part in a number of events highlighting green investment gaps and opportunities in all parts of the economy from sustainable insurance and protection of natural capital to green bonds and other capital raising instruments to the latest fintech innovations for climate resilience. We are also supporting a bold new initiative to bring African governments together to pool resources, share learning and create a pathway for increased flows of green investments to the continent.
You can find out more about how we are leading the conversation on making green finance work for Africa's future below: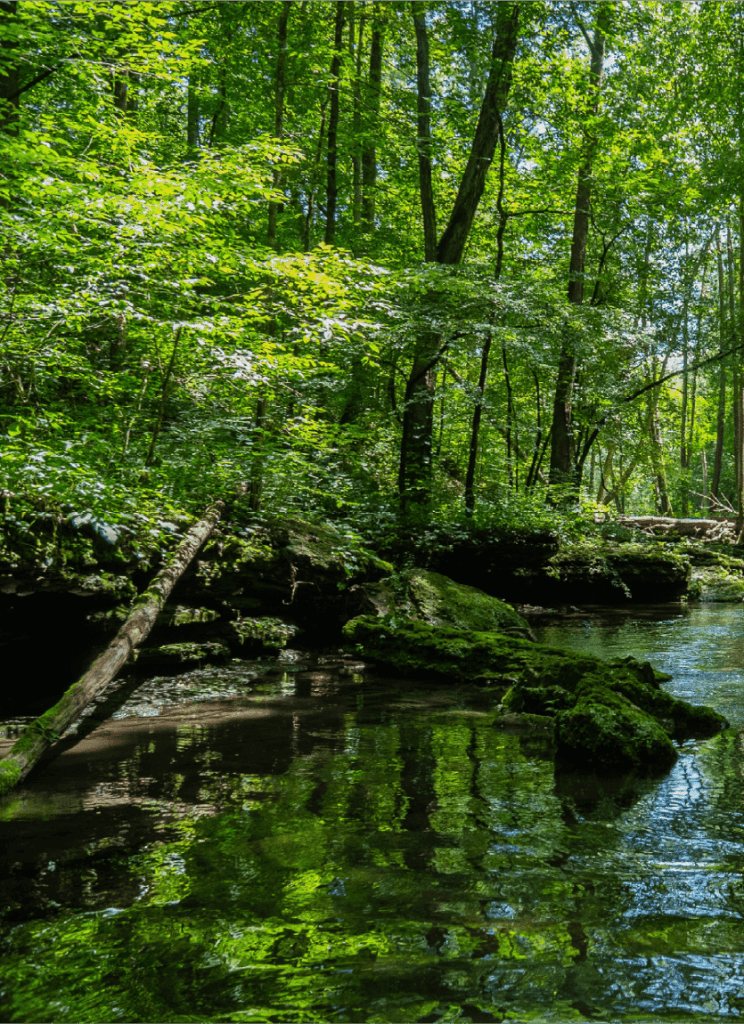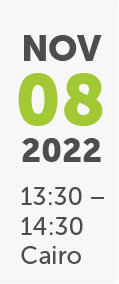 Business Pavilion, Blue Zone
Catalysing finance for nature-positive growth in Africa
Nature is critically important to Africa – 62% of its GDP is dependent on nature – but degradation of natural capital continues apace. In the last generation, stock of natural capital fell on average by 65% in African countries (WEF, 2019; ZSL & WWF, 2020). Policymakers have to see nature as distinct, but interlinked to climate, especially in emerging markets, where topics of adaptation & resilience are of high importance, but as of yet, have not received the level of policy attention, international support, or private funding required to make inroads into the enormous cross-continent challenges associated with climate and nature.
This event will explore how fiscal policy innovations and financial instruments can help channel private finance into nature-based solutions, leveraging the overlap between sequestration, adaptation & ecosystem restoration to address cascading climate & nature risks and to generate green economic growth. We will highlight case studies of best-practice in financing protection of natural capital – including investment in nature-based sequestration solutions – as well as emerging usage of regulatory frameworks such as the TNFD to understand risks & opportunities associated with natural capital.
Kelvin Massingham, Director – Risk and Resilience, FSD Africa
Dr Vera Songwe: Chair of the Liquidity and Sustainability Facility and co-chair of the High Level Panel on Climate Finance, UNECA
Dr Frannie Leautier: CEO & Partner, Southbridge Investments
Reshma Shah: Group Head of ESG & Reputational Risk, Equity Group Holdings
Marisa Drew: Chief Sustainability Officer, Standard Chartered
Justine Bolton: Carbon and Biodiveristy Specialist, FirstRand Limited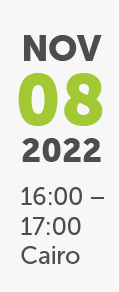 The Africa Green Finance Coalition and IFAD present ACCELERATING INVESTMENT IN AFRICA THROUGH GREEN FINANCE
This joint IFAD/Africa Green Finance Coalition event connects African Governments, the International Fund of Agricultural Development (IFAD), Financial Sector Deepening Africa (FSDA), and Citi Bank to share their learnings from mobilising investments for a climate-neutral and resilient Africa.
After an introduction to the AGFC a peer-to-peer learning dialogue will aim at:
Surfacing the main skills and capabilities green finance institutions need to scale 
Exploring innovative financial instruments implemented in Africa to de-risk investments in green projects 
Identifying investment opportunities in youth and women-led projects 
Uncovering key success factors of realised investments.
The AGFC is a platform that bolsters Pan-African collaboration and provides African Governments with the necessary resources, expertise, and services to harness the opportunities linked to achieving the Paris agreement, SDGs and AU Agenda 2063. Announced at COP26 jointly by the Kenyan government and the Africa Adaptation Initiative, the AGFC will support African governments, green and climate finance organisations, and investors to scale up the mobilisation of climate finance and to implement future-proof green policies and institutions. The AGFC will accelerate the strengthening of institutional capacity needed for African economies to secure large investments in low-carbon, climate-resilient and just transitions in strategic sectors such as energy, transport, logistics, agriculture, forestry, housing, waste, low-carbon mining and manufacturing.
Jo Puri, Associate Vice President, IFAD
Dr Chris Kiptoo, Principal Secretary, Ministry of Treasury, Kenya
H.E. Oulimata Sarr, Minister of Economy, Planning and Cooperation, Republic of Senegal
Teddy Mugabo, CEO, Rwanda Green Fund
Mr. Jay Collins; Vice Chairman of Banking, Capital Markets and Advisory Citigroup
Mr. Mark Napier, CEO, FSD Africa

Why Africa's capital markets are key to closing the climate finance gap
Africa faces an annual climate finance gap of almost $250bn. Importantly, the private sector currently contributes just 14% of climate finance flows to the continent1. Mobilising private climate capital at far greater scale is therefore key to closing this gap and addressing the continent's urgent adaptation, mitigation and biodiversity challenges. Building sustainable, resilient and innovative local capital markets is central to this effort. This event will explore how partnership with UK programmes like FSD Africa, the Private Infrastructure Development Group (PIDG) and the Climate Finance Accelerator (CFA) on capital market instruments and capacity building has enabled African countries to attract green investment. The panel will also debate what more can be done to address remaining bottlenecks, including via financial innovation.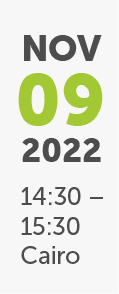 Climate Justice Pavilion, Blue Zone
Unlocking financing for climate resilience innovation in Africa
Start-up innovators are driving innovation that can help address these challenges and build the resilience of communities in Africa, leveraging the unprecedented digital and technology revolution happening on the continent.  However, the climate resilience innovation ecosystem is hindered by the severe lack of capital currently flowing toward these solutions, especially at the early stage. 
The panel will explore how investment flows can be harnessed to support tech start-ups that build the climate resilience of vulnerable households and businesses. It will include investors, experts, and leading innovators in agriculture, waste management, the blue economy and more, to discuss how we can catalyse adequate financing toward resilience solutions on the continent to inspire and attract others to this space.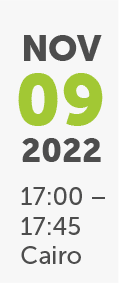 Leveraging the Africa insurance industry to create resilient African economies
This session will cover the risks, challenges and opportunities facing the African insurance industry in adapting to and mitigating climate change. It aims to recommend effective strategies that African insurance market players could adopt to enhance the resilience of African economies and have a responsive sector primed for future disruptions occasioned by climate change.
In April 2021, the Nairobi Declaration on Sustainable Insurance was launched as a commitment of African insurance industry leaders to support the achievement of the UN SDGs. This Africa-focussed initiative was designed to encourage and support the African insurance market players to commit to ESG practices.  It is a signal of willingness to engage in the conversation and commit to ESG principles towards SDGs and a convening tool for insurance to have a united voice at a global stage on climate change issues affecting the continent and the insurance sector.
Hon. Bogolo Kenewendo, Africa Director and Special Advisor, High-Level Climate Action Champions
Dr. Mahmoud Mohieldin, UN Climate Change High-Level Champion for Egypt
Mrs. Dorothy Maseke, Group Head of Risk and Compliance, ICEA Lion Group
Mr. Babajide Sanwo-Olu, Governor of Lagos State
Kelvin Massingham, Director, Risk and Resilience, FSD Africa
Lesley Ndlovu, CEO, African Risk Capacity
Patty Karuihe-Martin, CEO, Namib Re
Philip Lopokoiyit, Group CEO, ICEA LION Group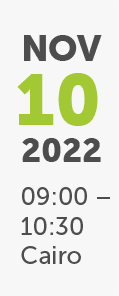 Africa Pavilion, Blue Zone
The Sustainable Debt Coalition and the African Green Finance Coalition - Delivering sustainable finance for Africa
Following the hosting of the International Cooperation Forum (ICF) and the pre COP27 finance, economy and environment ministers meeting in Cairo from 7th-9th September, the need for African countries to be able to access predictable and affordable green finance instruments was underlined. The African Green Finance Coalition has aimed to bring governments and private sector operators together to improve the landscape for green financing across the continent. It addresses the policy, fiscal and institutional space through governments and peer learning and review while also encouraging the deployment of initiatives and instruments that allow direct investment in climate resilient and sustainable interventions. 
To further promote the sustainable management of debt, the Egyptian COP27 presidency has also championed the opportunity to deliver more specifically climate linked debt instruments.  In that regard, at COP27 a sustainable debt coalition is proposed to bring like-minded countries to commit to the delivery of principles on sustainable debt aligned with the goals of the Paris Agreement.  This would bring together initiatives to increase access to affordable green finance and to facilitate either refinancing of existing debt or issuance of new debt aligned to climate key performance indicators.
In this event, the high-level participants will reflect on the existing landscape for sustainable finance across the continent and will propose strategic interventions to improve the conditions for access to appropriate instruments and the development of climate aligned debt instruments. The role of the African Green Finance Coalition and the Sustainable Debt Coalition will be outlined in developing these green financing opportunities.
Jean-Paul Adam, Director, Climate Change, Natural Resource Management and Technology, UNECA
Mohammed Mait, Minister of Finance of the Arab Republic of Egypt

Chris Kiptoo, Principal Secretary for Finance, Republic of Kenya

Hanan Morsy, Deputy Executive Secretary and Chief Economist, UNECA

Olavo Correia, Deputy Prime Minister and Minister of Finance of Cabo Verde

Nicole Jeanine Roboty, Minister of the Economy, Gabon

Kevin Urama, Acting Chief Economist and Vice President for Economic Governance and Knowledge Management, African Development Bank

Jill Dauchy, CEO, Potomac Group

Brian O'Callaghan, Founder and Lead, Sustainable Government Policy and Investment, Smith School of Enterprise and the Environment, University of Oxford

Ayaan Adam, CEO, AFC Capital Partners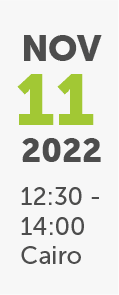 Global Climate Action 2 Room
Marketplace presentation at the future lab – "It's only natural: Funding Africa's climate future"
Conserving forests, restoring land and protecting biodiversity are urgent and critical climate solutions, necessary to have any hope of limiting global warming to 1.5 degrees. External markets significantly under-value nature-based solutions, which are critical to capture carbon still being emitted by industrialised nations, and to protect the biodiversity and health of the planet. Africa is already contributing to these solutions – but has the capacity to expand ecosystem conservation as part of sustainable, low-carbon and nature-positive based development. To do so, African countries must be able to attract investment into the many carbon reduction, avoidance and sequestration projects. 
Carbon markets present an opportunity for job creation, skills development, increasing livelihoods for all, especially youth and women. An equitable share of credits can set the foundations for a just transition; increasing financial flows and economic development to the continent. Many natural climate solutions, such as agroforestry or mangrove restoration can increase the resilience of farmers to drought or coastal areas to extreme weather events, respectively. This is especially exciting for Africa given the continent's huge natural resource endowment, together with the opportunity to leap over old industrialised technologies to green and renewable energy fuelled growth. 
This Futures Lab aims to develop a common understanding of carbon and biodiversity credits, emerging innovations, and how earnings from Africa's intact and managed ecosystems could
finance green development and livelihoods in Africa.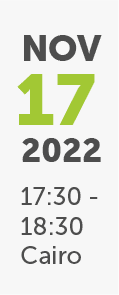 The Last Mile Challenge to A&R: Transaction Readiness for Building Resilience
Theme: Finance + Cities and Urbanisation
This session will gather governments from around the world, development institutions (MDBs, DFIs), foundations, and the private sector (banks, investors and corporations) to discuss what barriers exist to allocating and increasing private sector capital in adaptation and resilience (A&R). Participants will explore how improved transaction readiness can drive improved investment and funding activity in building resilience, with a focus on A&R projects for human settlements.
Boston Consulting Group
UN Climate Change High Level Champions
Charmian Caines, Managing Director and Senior Partner, Boston Consulting Group
Mr Nigel Topping, COP 26 UN Climate Change High Level Champion
Tolu Oyekan, Managing Director and Partner, Boston Consulting Group
Babajide Sanwo-Olu, Governor of Lagos State
Dr. Ahmed Kamaly, Deputy Minister, Planning & Economic Development, Egypt
Vivek Pathak, global Head for Climate Business, International Finance Corporation
Mark Napier, CEO, FSD Africa
Nick Bridge, Special Representative for Climate Change, FCDO
Libby Schaaf, Mayor of the City of Oakland
Anjali Viswasmohaman, Director of Policy, AIGCC
Explore the latest updates from COP27 themes
Announcements and press coverage