Join us in celebrating International Women's Day 2018!
Through our #PressforProgress campaign, we are proud to share information about our partnerships that are supporting women's economic empowerment in a variety of ways.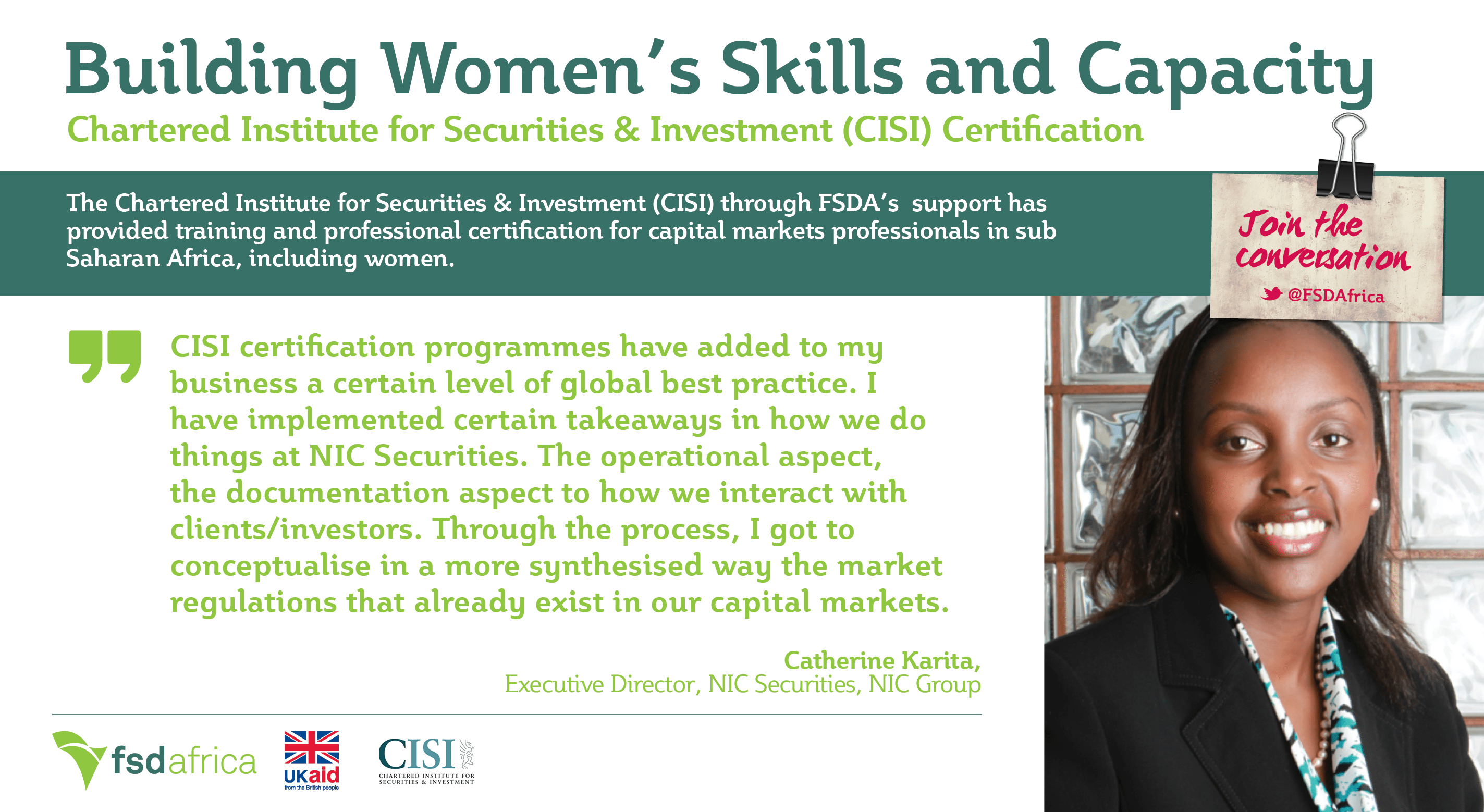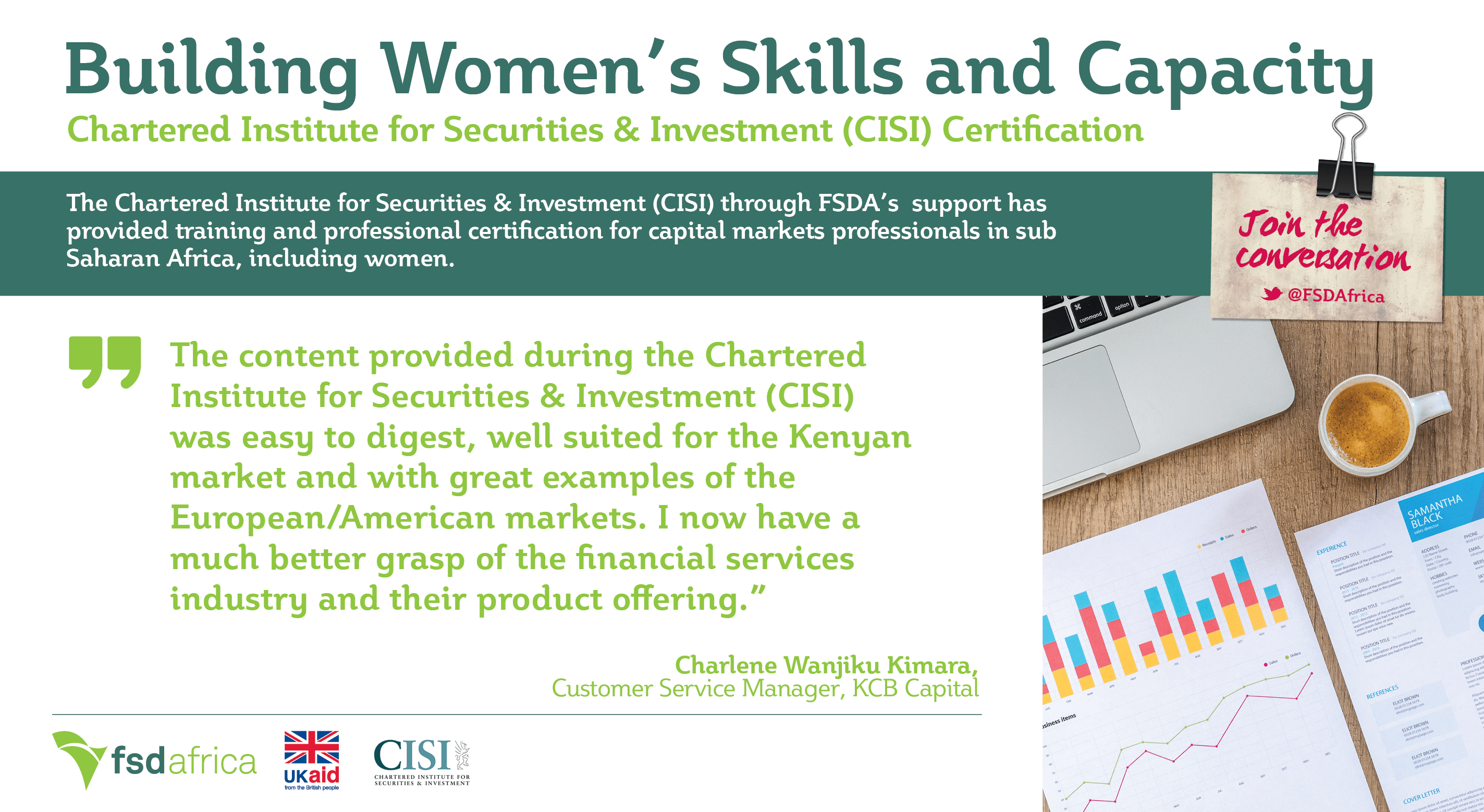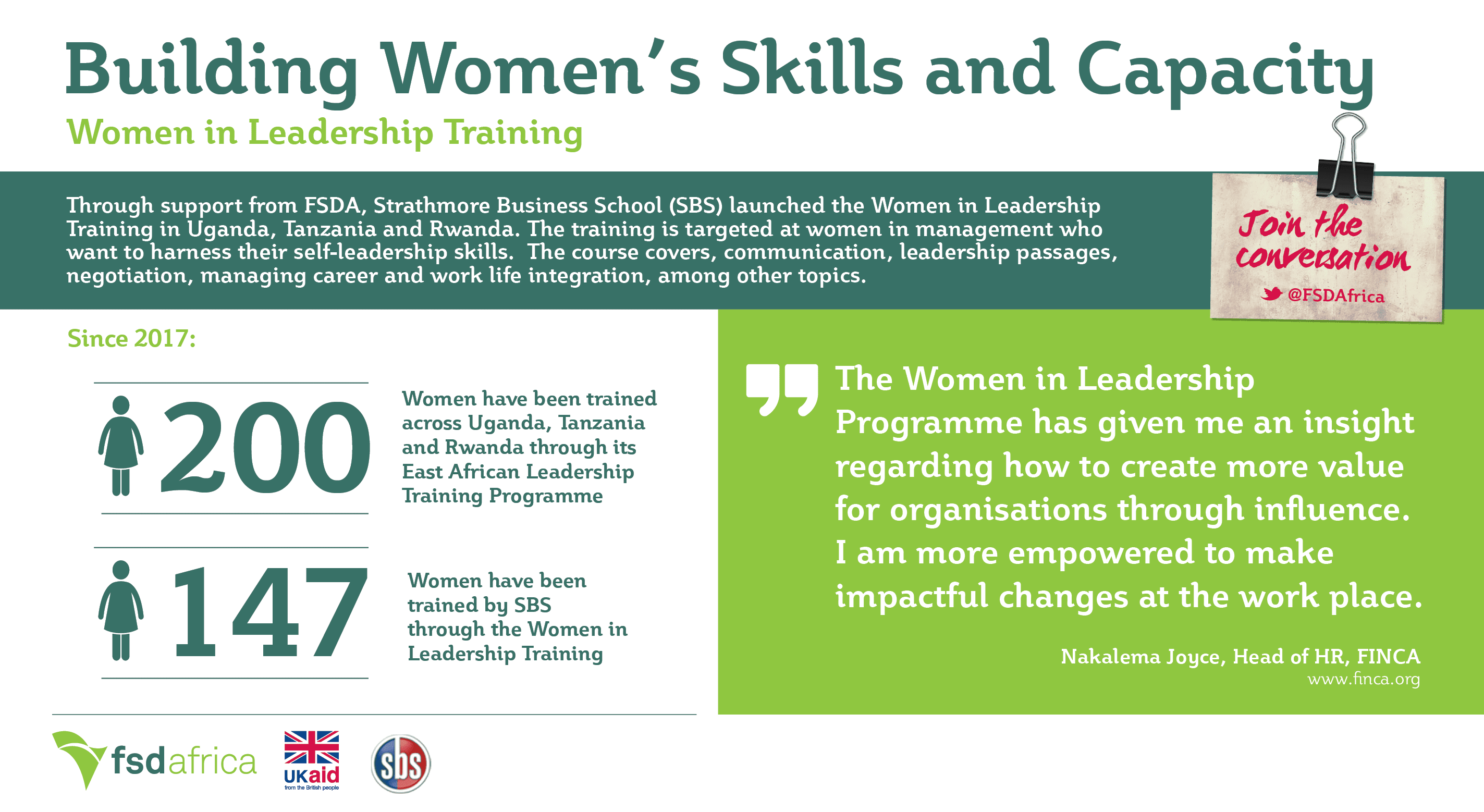 The Strathmore Business School (SBS) is a renowned institution in East Africa that aims at developing transformative business leaders to tackle the various social and economic challenges facing Africa. With support from FSD Africa, SBS has developed and expanded its Leadership Academy in East Africa including creating a 'Women in Leadership' programme. The programme is targeted at women in management and equips women with skills to perform effectively and efficiently to achieve excellence in the various spheres of their lives.
Additionally, The Chartered Institute for Securities & Investment (CISI) through FSD Africa's support, is providing skills development and training in order to strengthen professional standards among Capital Markets Professionals – women included. CISI is a professional body that offers a wide range of qualifications in the financial sector including Operations, Wealth Management, Compliance/Risk, Capital Markets/Corporate Finance, Financial Planning and Islamic F