In the challenging circumstances that refugees face, there are stories of resilience, determination, and success that deserve to be celebrated. Meet Amani, a remarkable young man who has not only found hope but has thrived in a refugee settlement in Uganda. Amani's journey is a testament to the power of financial inclusion and the opportunities it can bring to refugees.
A New Beginning in Uganda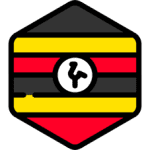 Amani fled conflict and persecution in his home country in South Sudan, and found solace in Uganda's Bidi Bidi refugee settlement. Amani's life took a transformative turn courtesy of the Financial Inclusion for Refugees (FI4R) Project supported by FSD Africa and FSD Uganda in partnership with local financial service providers.
Access to Financial Services
Upon arrival at the settlement, Amani was introduced to Equity Bank Uganda Limited, one of the financial service providers collaborating with FSD Africa and FSD Uganda. The other financial partners were VisionFund Uganda and Rural Finance Initiative (RUFI).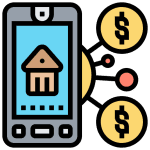 Amani opened a savings account with Equity Bank, which enabled him to save money and start planning for a better future securely. With access to credit and affordable loans, Amani seized the opportunity to start a small business, selling handmade crafts within the settlement.
Building Livelihoods and Empowering Others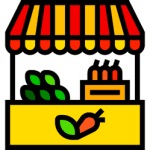 Through Amani's dedication and hard work, his business flourished. Amani not only improved his own living conditions but also extended support to other refugees in the settlement with the income generated. Amani became an inspiration, encouraging fellow refugees to explore entrepreneurship as a means to financial independence.
Financial Education and Community Support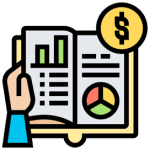 Recognising the importance of financial literacy, Amani actively participated in financial education programs organised by project partners. Amani learned valuable skills such as budgeting, saving, and managing cash flow. Motivated by his own success, Amani began mentoring other refugees, sharing knowledge and empowering them to take control of their financial lives.
Resilience and Overcoming Challenges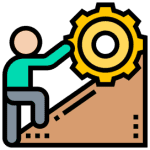 Amani's journey was not without obstacles. Like many other refugees, he faced uncertainties, limited resources, and occasional setbacks especially during the COVID-19 pandemic. However, through perseverance and the support of the refugee community, Amani remained steadfast in his pursuit of a better future. Amani's resilience and determination served as a beacon of hope for others facing similar challenges.
Amani's Impact and Dreams for the Future
Today, Amani's success story continues to inspire many. He has become a respected member of the refugee settlement, actively participating in community development initiatives.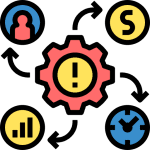 Amani dreams of expanding his business beyond the settlement's boundaries, creating opportunities for fellow refugees and contributing to the local economy. Amani's journey exemplifies the transformative power of financial inclusion and the impact it can have on the lives of refugees.
Conclusion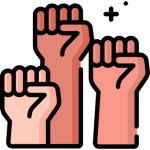 Through access to financial services, coupled with resilience and community support, Amani has not only thrived but has become a source of inspiration for others. Amani's story highlights the importance of creating an inclusive world where refugees are given a chance to rebuild their lives, contribute to their communities, and dreams of a brighter future.
Together, we can work towards realising the vision of hope and inclusion for all refugees.