Join us in celebrating International Women's Day 2018!
Through our #PressforProgress campaign, we are proud to share information about our partnerships that are supporting women's economic empowerment in a variety of ways.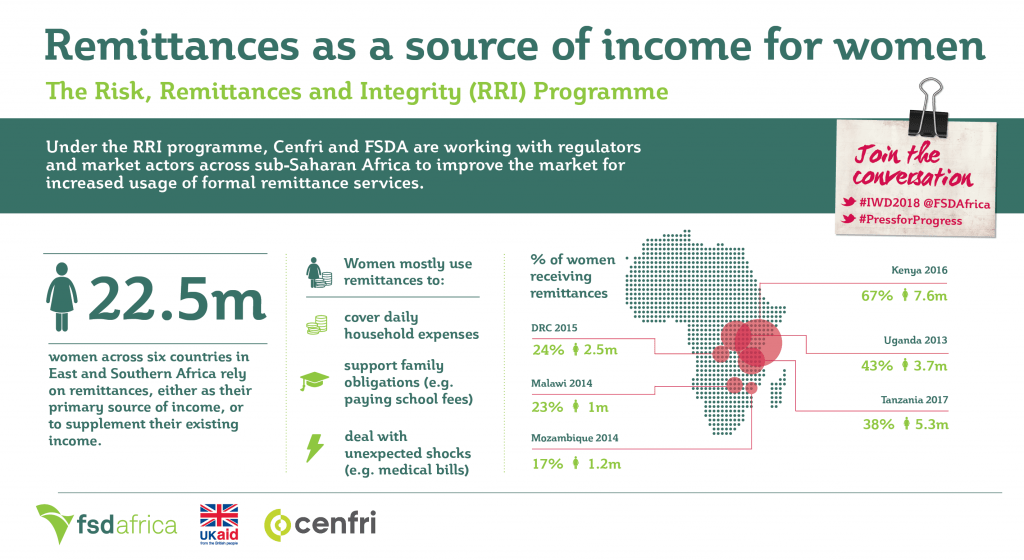 Cenfri supports financial inclusion and financial-sector development through facilitating better regulation and market provision of financial services through research, advisory services and capacity-building programmes. FSD Africa and Cenfri have partnered on the Risk, Remittances and Integrity (RRI) programme which seeks to strengthen the integrity and risk management role of the financial sector and to facilitate remittance flows within and into the continent.
With respect to remittances, research conducted by Cenfri indicates that remittances are an important source of income for women in sub-Saharan Africa. They are used to meet monthly expenses, deal with unexpected shocks, and support family obligations (e.g. paying school fees).,