A decade of impact in strengthening & greening financial markets in Africa
FSD Africa 10-Year Anniversary Highlights
At FSD Africa, we're passionate about creating a better future for Sub-Saharan Africa by strengthening financial markets and promoting sustainable economic development. Over the past decade, our work has made a real impact, helping over 12 million people access financial services and creating jobs for vulnerable groups especially women and youth.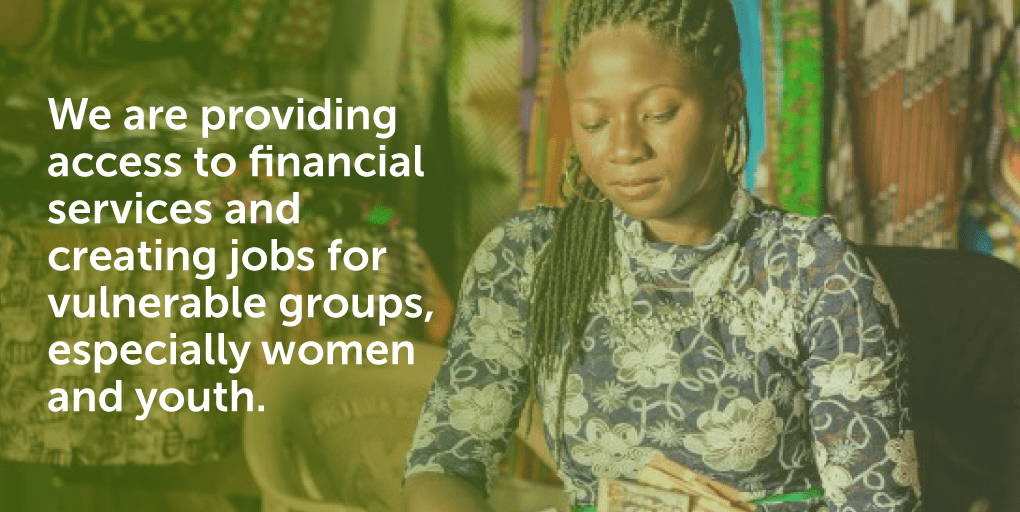 Our core work on policy and regulatory reform, capacity strengthening, and improving financial infrastructure, is designed to drive long-term, systemic change in the financial sector. However, we are also able to respond rapidly to crises. For instance, during the Covid-19 pandemic we worked to cushion MSMEs from the impact of the resulting economic slowdown. Our investment in a fund that provided emergency liquidity to microfinance lenders meant that almost 43,000 MSMEs could continue to access finance and so protect the jobs and livelihoods of tens of thousands of people.
But our work doesn't stop there. We also make early-stage, risk-bearing investments in innovative financing solutions that fill a critical gap in the financial system, with the aim of crowding in other investors. Overall, we've helped mobilise an additional £2 billion in capital, resulting in more efficient private and public capital allocation to productive activities, basic services, and climate finance.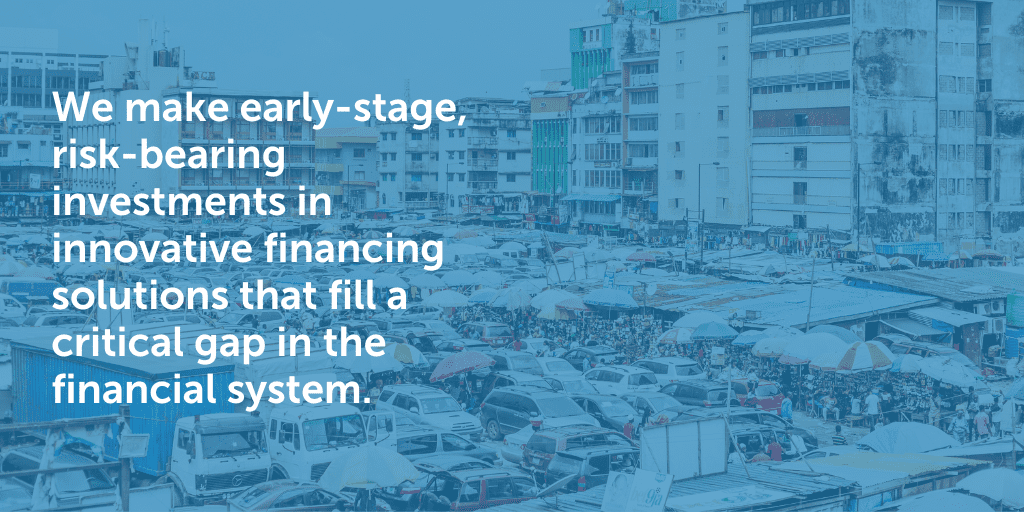 And now, we're doubling down on our commitment to a green future for Africa. We've already invested close to £50 million in green initiatives and are hosting a one-day event with key partners to set out our ambitious strategy. Through this event, we're inviting other partners to join us in exploring opportunities to help make Africa greener, cleaner and fairer.
Our green portfolio and pipeline have continued to grow since 2017, and we're investing in programmes that deliver both environmental and social outcomes. Our initiatives, such as developing regulations and supporting green bond issuance programmes in Kenya and Nigeria, have already seen success. And we're continuing to innovate, finding new and innovative ways to mobilise capital for sustainable economic development.
Join us in transforming African financial markets for the better. With your help, we can make a real impact on the lives of millions of people in Sub-Saharan Africa, creating a brighter and more sustainable future for us all.
FSD Africa Impact Report 2022
Over the past decade, we've seen that investing in financial markets drives economic growth, boosts the income of vulnerable groups and helps to reduce poverty. Through our market-building initiatives, we have directly and indirectly crowded in around £1.9 billion in long-term capital, availing finance for SMEs, affordable housing and sustainable energy projects.
Our work has also enabled the development of innovative products, increasing access to financial services for close to 12 million people in Africa. This improved access has been particularly beneficial during the Covid-19 crisis. Between 2020 and 2021, we saw an 87% increase in the use of remittance services to cushion families from the economic effects of the pandemic.
Our programmes have also supported business growth, increasing access to jobs for vulnerable groups such as women. To date, we have created or sustained approximately 67,200 full-time-equivalent (FTE) jobs, of which 12% were green jobs, and 59% were occupied by women.
Announcements and press coverage​
Explore the latest updates from our green finance work.